The Christmas fair was established over ten years ago and since then it has not stopped growing in numbers both in exhibitors and visitors. It has become an indispensable date for tens of thousands of people, as it marks the beginning of the Christmas celebrations, because Christmas starts in Jijona.
The Christmas fair was created with the intention to reinforce the image of Jijona as the nougat city, betting clearly on quality. A showcase in which to acquire the best local products, amongst which we highlight the great variety of christmas sweets and nougat on offer from the nougat, chocolate and christmas sweet makers of the "nougat capital". Not to mention other productive areas such as the ice-cream sector.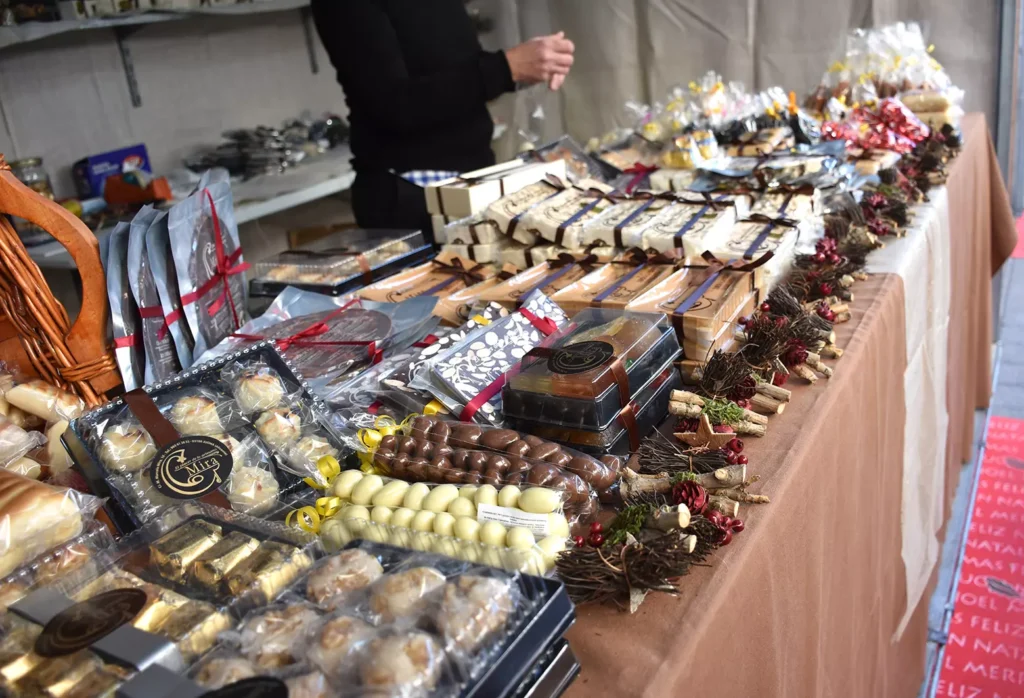 In addition, these exhibitors are joined by small local businesses,entrepreneurs, and associations and so we bring you an ample and complete offer to enable you to do your Christmas shopping in Jijona.
The participants not only showcase their most popular and traditional catalogue but also take the opportunity to launch and let us learn about the novelties in the sector. Therefore it is a good moment to allow oneself to be pleasantly surprised by unique flavours and products.
To the commercial offer we add a wide variety of activities for the entire family such as exhibitions, guided tours of the municipality, tours of nougat factories, tastings, pairings, gastronomical showcases, parades, shows, crafts for children, storytelling, fair rides and a Christmas train that goes round the entire town.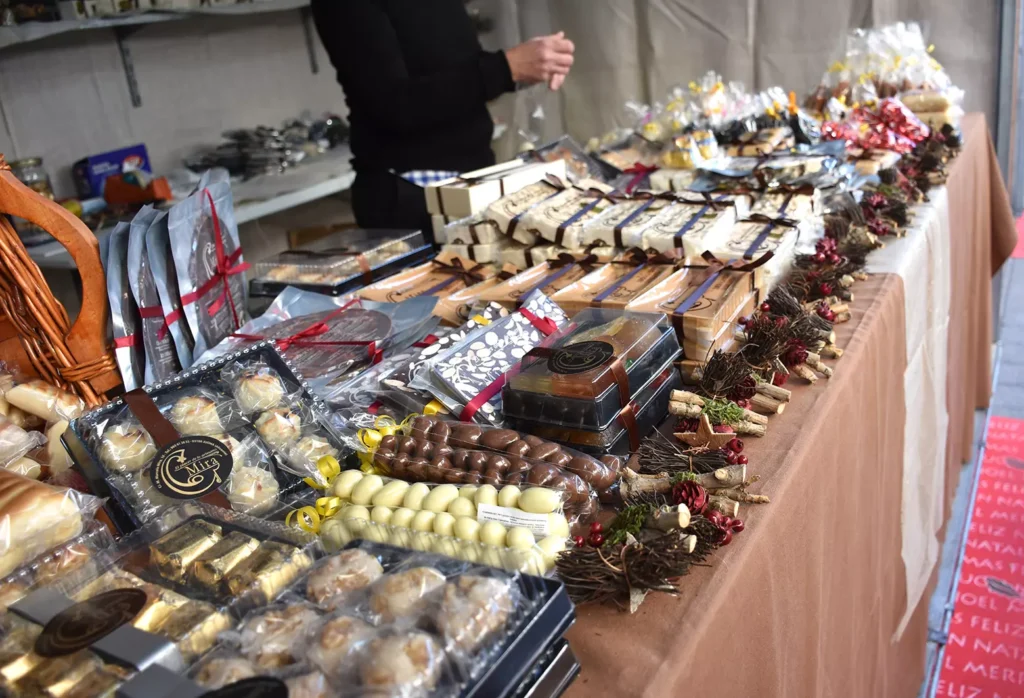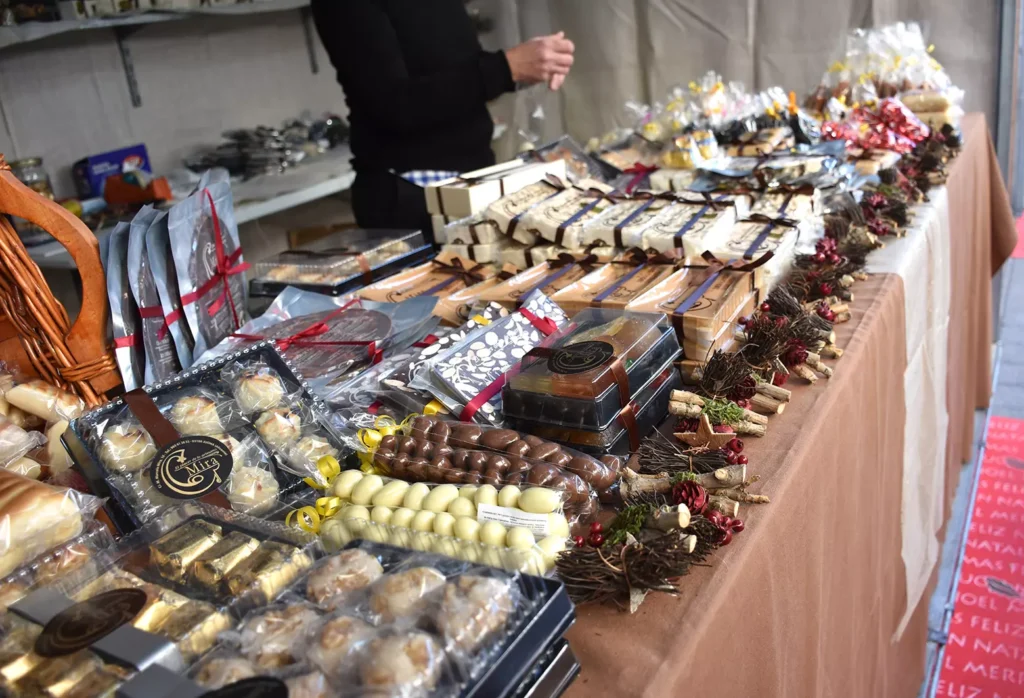 Gastronomy is also a strong suit of the Jijona Christmas fair , with offers from our local cafes, bars and restaurants as well as designated areas for food trucks in which one can recharge one's batteries before continuing with the visit.
Jijona is the sweetest place on earth. It is where Christmas starts, but it is also an enchanting town where you can enjoy: the almohad Castle (recently restored), guided tours, cultural activities, walks along its streets, the traditional nativity scene,
museums etc.